Places connected with JB
This section was compiled by Richard Love with additional information from David Weekes. We welcome any additions and photos you may have to extend this!
Scotland

Perth: 18 – 20 York Place
JB's birthplace in 1875, formerly the manse and now 'John Buchan House', occupied by Mindspace, a mental health charity. JB was given the Freedom of Perth at the City Hall in 1933, and today a commemorative bust by Kenny Munro stands in the city's railway station.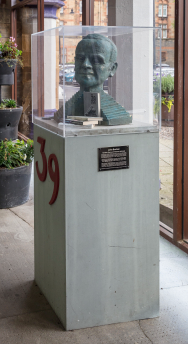 Dysart: Free Church Manse, Smeaton Road
JB lived here as a child, when his father was minister in nearby Pathhead.


Glasgow: 24 Queen Mary Avenue, Cathcart
The Buchan family lived here while the Rev Buchan was minister at John Knox Free Church in the Gorbals, 1888-1895. It carries a plaque to JB. From 1888–92 JB attended Hutcheson's Grammar School, and a room there is named after him.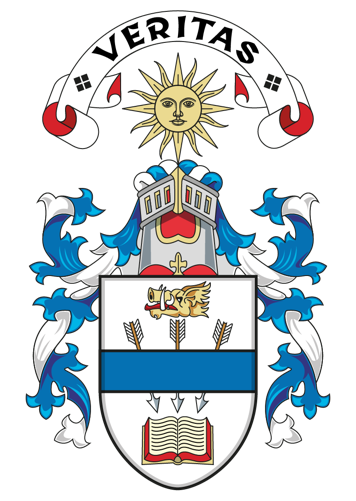 Broughton, Borders: Broughton Green House
The home of his mother before her marriage to JB's father. JB holidayed there throughout his life, last visiting in 1938. It remained in the Buchan family until recently. The red-stone church in the village became the first home for The John Buchan Centre Museum, opened in 1983 (it is now the John Buchan Story, and located in Peebles). The John Buchan Way is a 13.75-mile walking trail between Broughton and Peebles, established in 2003.


Peebles: Bank House
Although JB did not live here, his brother Walter and sister Anna, to whom he was very close, resided here (before the front of the original building was cut back for road widening) during the early part of the 20th C. Plaques on the building (which is now a B&B) mark the Buchan family connections, and JB's parents and siblings, including Anna Buchan (see link), are buried in the cemetery of St Andrew's Church. The John Buchan Story Museum is located on the town's High Street.


Edinburgh
Traces of JB are to be found across the capital. A bronze bust by Scottish sculptor Thomas John Clapperton is held in the Scottish National Portrait Gallery. JB's medals are in the National Museum of Scotland. Some of his papers are held at the National Library of Scotland. A quote of his is carved into a stone slab outside the Writers' Museum .



England

London: 76 Portland Place
After his marriage to Susan Grosvenor in 1907 he lived here from 1912 to 1919. Later remodelled into offices, the current building is now the home of the Royal Institute of British Architects. A plaque recording that 'John Buchan, author and statesman, lived in a house on this site from 1912 until 1919′ was formerly displayed but is believed lost following renovations.


Elsfield, Oxfordshire: The Manor
JB lived in this quiet hamlet from 1919 until 1935, when he became Governor General of Canada; the house remained in the family until sold in 1954. A blue plaque was fixed to the wall to the left of the door in 1998 and reads 'John Buchan, First Baron Tweedsmuir of Elsfield, Author, Governor General of Canada, lived here 1919–1935'. His flat, circular gravestone with a Greek inscription can be found in the nearby Elsfield churchyard.

South Africa

JB lived in the country as one of Lord Milner's private secretaries, sometimes disparagingly known as Milner's 'Kindergarten', from 1901–03. Although he lived in Parktown, north of Johannesburg, he spent much of his time in hotels and up country. A monument to him was unveiled in 1987 at Haenertsburg, a village in the Limpopo province of South Africa. It contains the following words written by JB: '…Two pictures I have always carried to cheer me in dismal places. One is of a baking noon on the high veld, the sky a merciless blue, the brown earth shimmering in a heat haze…The other picture is the Wood Bush in the North Transvaal which lies between Pieterburg and the eastern flats…I resolved to go back in my old age, build a dwelling, and leave my bones there.'



Canada

Ottawa: Rideau Hall
In 1935 JB was appointed Governor General of Canada, which he held until his death in 1940. He lived most of the time in the residence of previous governors-general, Rideau Hall in Rockcliffe by the Ottawa River. It is possible to take a guided tour of the Hall, where an oil portrait of JB hangs in the grand 'tented' dining hall.

Kingston, Ontario: Queen's University Library
Queen's University houses an extensive archive of JB's works, the John Buchan Collection. Bound manuscripts of many of his own books as well as his own personal library, papers and other items, were sold to the university by his widow, along with his desk. Most of the material not included in this collection was deposited later at the National Library of Scotland in Edinburgh.


British Columbia: Tweedsmuir Provincial Park
Established in 1936, covering almost 1 million hectares, and named for JB, Lord Tweedsmuir, who visited the area in 1937. Tweedsmuir Peak (7198ft) lies in the northern area of the park.