Canadian Legacy

The announcement of Mr. John Buchan's appointment as Governor-General of Canada on 27 March 1935 sparked nation-wide debate in the country. Why? It broke the tradition of appointing peers from the House of Lords: if the GG were to be a commoner, then why couldn't that commoner be Canadian-born; another opinion felt Canada had been slighted without a peer. King George V, however, wished to be represented by a peer and two months later Buchan became first Baron Tweedsmuir. By the time he died in February 1940 while still in office, he was beloved of the country and felt himself to be Canadian. At Buchan's death, Prime Minister Mackenzie King eulogized that "he touched nothing which he did not adorn." His Canadian legacy indeed touched many areas, some evident, many more less evident yet more significant.
This was an exceptional period in Canada's development, and John Buchan was an exceptional Governor-General, a polymath of high intellect, deep humanity and broad experience. He was the first GG appointed after the 1931 Statute of Westminster that effectively gave Canada equality of constitutional status with Britain. Dominion governments now proposed a name for their Governor-General who would no longer represent the British government but the Sovereign only, and Dominions now had autonomy over their own foreign affairs. Tweedsmuir had a profound understanding of the Statute's origins and significance and strove to help Canada adapt to it.
He strengthened the sovereignty of Canada, constitutionally and culturally while at the same time strengthening the bonds to the Crown and Commonwealth. In a 1938 speech in Montreal, he said Canada "cannot take her attitude docilely from Britain, or from the United States". "A Canadian's first loyalty", he continued, is "not to the British Commonwealth of Nations, but to Canada, and to Canada's King, and those who deny this are doing, to my mind, a great disservice to the Commonwealth." With such aplomb and tact he navigated the two strong currents of opinion in Canada – national and imperial. He wanted to make the Statute of Westminster a reality for Canadians, so he initiated and was key in securing the first Royal Visit of a Sovereign and his Queen to a Dominion. In May 1939, the King of Canada, George VI, personally granted Royal Assent to bills recently passed by Parliament. The month long visit across Canada strengthened national unity and morale, a significant benefit just three months before Canada would again be at war with Germany.
With his broad background administratively and politically Tweedsmuir assisted the Prime Minister to organize his office more effectively and in doing so played an influential role in the embryonic stage of a part of Canada's modern machinery of government.
In his many speeches, in English and French, he was an articulate proponent of the principles underpinning our civilisation – freedom, reign of law, and democratic government – and worked to dissuade people from ideologies inimical to those principles, referring to the increasingly menacing dictators in Europe.
Strengthening the cultural sovereignty of Canada, he established the Governor-General's Literary Awards, still the premier of such awards in Canada. He encouraged wealthy Canadians to help establish a "Hollywood in British Columbia" – how visionary and prescient given Vancouver's nickname of "Hollywood North" today!
He travelled extensively, from the Atlantic to the Pacific to the Arctic, fostering a greater awareness between the regions and getting to know the country and all Canadians – Indigenous peoples (many of whom made him an honorary chief), descendants of the earliest settlers, and the newest immigrants. Following an epic journey down the Mackenzie River to the Arctic, he reported to the Prime Minister his observations about economic development, conservation and concerns about the health of Indigenous populations, all issues that remain with us.
His legacy extended beyond Canada's borders. He was an interpreter of Canada, Britain and America to each other. At a critical time in world history, he strengthened trans-Atlantic relations, developing a relationship with US President Franklin Roosevelt, demonstrating to the Nazi threat the friendship between America and the British Commonwealth. After war started in September 1939, he played an important role in securing British agreement at the end of negotiations for the British Commonwealth Air Training Plan, to be located in Canada; a role for which Mackenzie King thanked him.
The legacy of Lord Tweedsmuir's activities as Governor-General are woven into the fabric of the country. Cumulatively, they all contributed to John Buchan, the first Lord Tweedsmuir, leaving a living legacy. At least four of his Canadian successors as Governor-General have explicitly admired his approach and taken inspiration from him: Vincent Massey, the first Canadian-born Governor-General (1952-1959); Gen. Georges Vanier (1959-1967); Adrienne Clarkson (1999-2005); and David Johnston (2010-2017).
J. William Galbraith 2023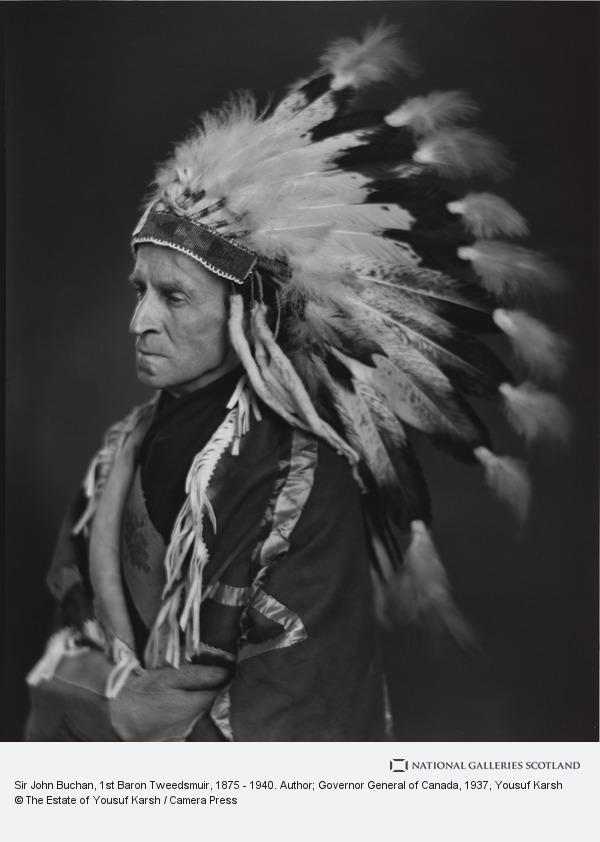 J William Galbraith is the author of John Buchan: Model Governor General. What reviewers said:

For all those interested in the past, Galbraith's book casts a clear sidelight on the international politics of the 1930s and on the British empire before its last, and mortal, fight. ― The Spectator (UK)

William Galbraith has [written] a comprehensive and affectionate, though not uncritical, study of John Buchan's legacy. ― Peeblesshire News (UK)

It is a very fine work, indeed. ― nationalreview.com

For a close-up of a top-down view of Canada and especially Rideau Hall in the late 1930s…and for further understandings of the peculiarities of dealing with Prime Minister W.L. Mackenzie King, the Galbraith book offers a great deal of interest. In the end it is Buchan's role as a moral compass that seems most worthy. ― Literary Review of Canada

This is a meticulously researched and interesting account of this last phase of Buchan's very accomplished and adventurous life. ― The New Criterion

Galbraith's account of Buchan's years in Canada … is a workmanlike illumination of the intricacies of diplomacy, internal and external, at a time of great significance. ― Scottish Review of Books

Galbraith has written a masterful biography of one of the most successful governors general to have filled the office .. thoroughly researched and meticulously documented. ― British Journal of Canadian Studies